Marc 馬克簡介
"A true photograph need not be explained nor can it be contained in words" -Ansel Adams
「真正的攝影作品不需要言語去說明,而且它也無法用言語說明。」-安塞爾·亞當斯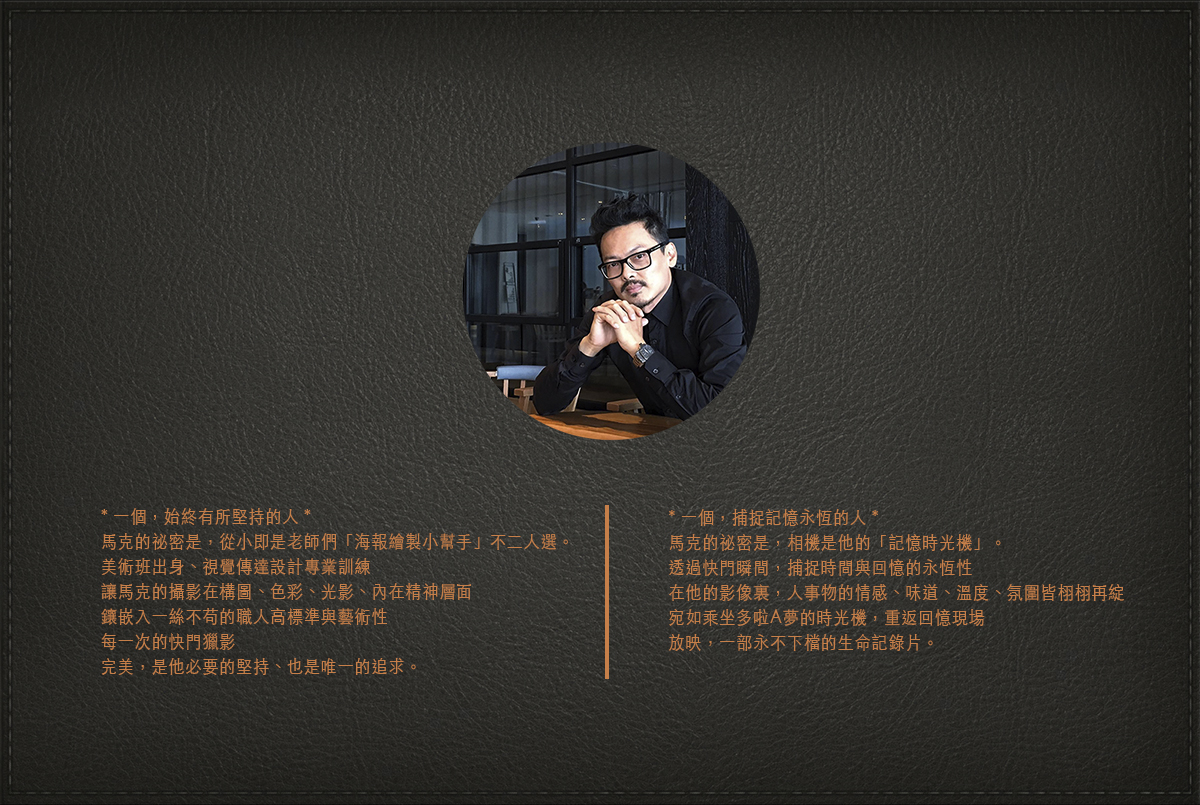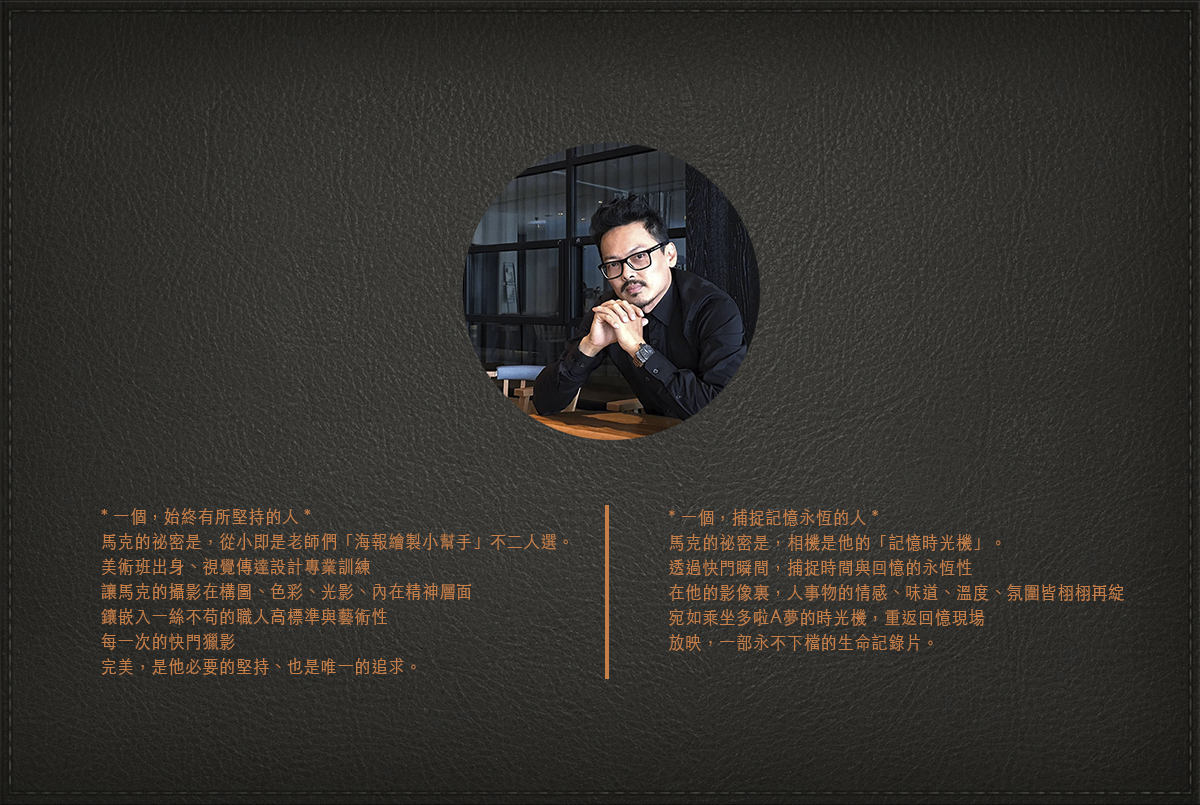 A picture can speak a thousand words, and as Marc is a quiet and reflective person he prefers to let his photography do the talking for him.
With an art degree and extensive experience, Marc has been involved in photography for over a decade. Marc's speciality is capturing beauty and emotion meaning he can secure the perfect memory of your wedding, or encapsulate the special relationship to reflect your ideal family portraits.
Marc's relaxed and unobtrusive personality makes him your perfect companion for those special occasions. With his prize winning photography, Marc can assist you to travel anywhere in the world for your perfect destination engagement, honeymoon, wedding or family photos.